Background
QuinnRoss Energy was involved with the renovation of the grade II listed building 16-20 Shorts Gardens, London. This Victorian warehouse in Covent Garden compromises 1,200 sqm of high grade open office space. The building is being refurbished to Category 'A' standard along with redesign of the main entrance elevation, renovation of two entrance halls and the existing offices to provide contemporary space. The scope of the project involves new 'exposed' MEP services throughout, new toilets and showers, refurbished lift and staircases, raised flooring and lighting.
Services provided
BREEAM Assessment
Energy Consumption
Energy Performance Certificate (EPC)
LZC Feasibility Study
Indoor Air Quality Plan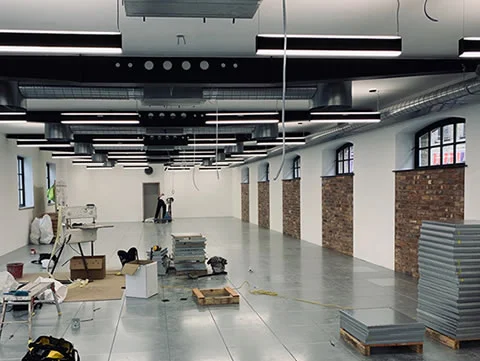 Results
QuinnRoss Energy managed the entire BREEAM process from design stage to certification, including all Build Regs calculations, EPC, and the majority of BREEAM consultant tasks, such as Thermal comfort (Hea 04), Energy Performance (Ene 01), Low and zero carbon technologies analysis (Ene 04) as well as sourcing specialist consultants to perform acoustic testing, flood risk analysis, transport assessment and costs.