Background
This medical centre is the medical hub for the residents of a local sea side town and has been providing medical care for patients since the early 2000s.
QuinnRoss Energy was approached to perform a site analysis and using the EPC calculation method advise as to the best improvement measures available to the site, as the building's systems reach the end of their life. They could offer no information on the building at all, as it was designed in the days before computers and electronic design were standard practice, therefore detailed surveying was also required.
Services provided
Energy Audit
EPC step-change analysis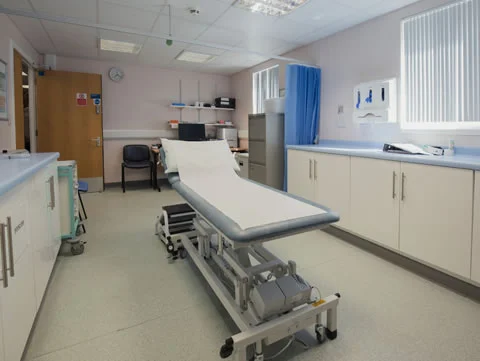 Results
QuinnRoss Energy performed a detailed survey of the building, built a thermal dynamic model from the survey information, then used said model to perform an EPC step-change analysis to highlight the most influential improvement measures available. We then returned to site once several of the improvement measures were implemented on site, re-evaluated the building and lodged the EPC.