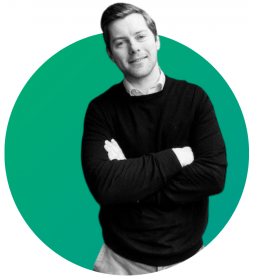 We are excited to announce a new addition to our energy department, Andrew Jones.
For the last 6 years Andrew has been leading the Energy and Sustainability sector at GDM Partnership, leading projects on a variety of sectors, such as hotels, schools and residential buildings.
It's an exciting time for QuinnRoss Energy! Andrew brings with him a wealth of experience within the construction industry where he will bring even more value to our clients projects with his many years' experience of building energy modelling, Part L and low carbon design within the construction sector.
We see Andrew being a great asset to our team, with his vision and ideas being aligned with QuinnRoss Energy's approach; that of a swift , concise and expert informed service to meet each unique client's expectations in expertise and delivery.
Andrew's key role within the company will be:
Overheating Analysis
Building Energy Auditing
EPC Step Change Analysis
Energy Reports/Strategies and Sustainability Statements
BREEAM Criteria
Thermal Modelling
SAP Calculations
Lodgment of EPCs'
Business Carbon Footprint Energy Auditing
And many more!
If you have any queries or want to get in touch. Give us a call or contact us through our website and we will assist imediately.